Agility Helps Businesses Ramp Up Online Sales
Agility Partners ExpandCart, Shipa let sellers build online stores, fill orders quickly, seamlessly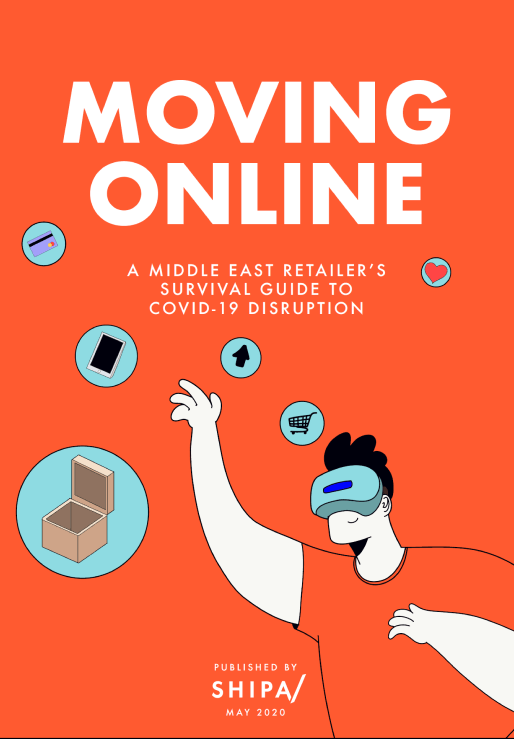 Agility and two partner companies moved to help retailers and small businesses start or grow online sales through efficient, easy-to-build digital stores and easy-to-use shipping, fulfillment, and delivery services.
The partnership teams ExpandCart, one of the Middle East's leading e-commerce enablers, with Shipa, Agility's digital innovation arm. ExpandCart lets small businesses and retailers move online quickly by building branded stores in English and Arabic, then plugging into the simple Shipa platform so they can manage first-mile, fulfillment, freight movements, customs clearance, and last-mile deliveries.
Henadi Al-Saleh, Agility Chairperson and leader of Agility's logistics venture strategy, said the partnership would help traditional retailers and others that have seen store traffic, in-person sales, and overall revenue plummet as a result of the COVID-19 pandemic.
"E-commerce and logistics have become lifelines to consumers who are confined at home and to businesses that have lost all or part of their in-store revenue," Al-Saleh said. "We're seeing a surge in online sales across the region that could signal a permanent shift in the way people buy in the future. Companies must recognize the need to strengthen their online sales through trusted partners who can guide them and help them grow."
The Agility partner group – Shipa Ecommerce, Shipa Delivery, and ExpandCart – can help merchants and social sellers with no technical expertise establish online stores in as little as a couple of hours and choose their own shipping, fulfillment and delivery solutions so they can get up and running right away.
ExpandCart's six-month free trial allows sellers and merchants to build their websites and online presence with mobile-responsive online templates available in Arabic and English, and a suite of services including: integration with more than 20 payment and shipping options; digital marketing; handling and fulfilment; a point-of-sale system; branded native mobile apps; and after-sale service. The free trial is good for six months for customers who register during June 2020.
Shipa Ecommerce gives online merchants easy access to some of the world's fastest-growing and most complex e-commerce markets. Shipa Ecommerce offers integrated freight, fulfillment, delivery and returns solutions across the Arabian Gulf, with additional reach into the EU and Africa in the near future. Customers are cross-border retailers based in the US, EU and Asia, as well as regional merchants based in the Middle East. Shipa Ecommerce solutions are underpinned by easy-to-use digital integration: APIs and web interfaces such as checkout integration with customer portals, websites and apps.
Shipa Delivery offers businesses and consumers on-demand same-day, next-day or cross-border delivery across the Arabian Gulf. Intuitive and easy-to-use, the platform is accessible by mobile or directly integrated with its business customers' systems, and provides solutions to optimize for speed, convenience, and affordability.
Agility has invested more than $100 million in Shipa.com to allow businesses and consumers to manage freight, e-commerce, and urban deliveries online. Through the ExpandCart partnership, the company aims to help get more businesses trading online and across borders.
About Agility: Agility is a global logistics company with $5.1 billion in annual revenue and 26,000+ employees in more than 100 countries. It is one of the world's top freight forwarding and contract logistics providers, and a leader and investor in technology to enhance supply chain efficiency. Agility is a pioneer in emerging markets and one of the largest private owners and developers of warehousing and light industrial parks in the Middle East, Africa and Asia. Agility's subsidiary companies offer fuel logistics, airport services, commercial real estate and facilities management, customs digitization, and remote infrastructure services. For more information about Agility, visit Agility.com.
About Shipa: Shipa is a digital logistics platform that helps businesses, entrepreneurs, and consumers move goods across borders or across town with a few clicks. Shipa Freight helps small and medium-size businesses move freight around the world and tap into opportunities offered by the global economy. Shipa Ecommerce manages e-commerce fulfillment, delivery, and returns across the Arabian Gulf for merchants based in the US, EU, Asia, and the Middle East. Shipa Delivery provides hassle-free, same-day, next-day, and on-demand urban delivery services across the GCC. Shipa is the innovation arm of Agility, one of the world's largest logistics providers. For more information about Shipa, visit www.shipa.com. 
About ExpandCart: ExpandCart is a comprehensive e-commerce platform that enables businesses and individuals to build their own successful online store in minutes and without the need for any technical experience. The platform is packed with thousands of features to support all e-commerce needs. It contains an omni-channel solution for retailers and online store owners including an advanced online portal, a Point-of-Sale "POS" system, and a connected branded native mobile apps for iOS and Android. For more information about ExpandCart, visit www.expandcart.com.